1 tag
9 tags
7 tags
4 tags
10 tags
5 tags
4 tags
5 tags
5 tags
4 tags
3 tags
i just realized im supposed to be dead
5 tags
7 tags
7 tags
dogdongs asked: Ow. My heart is exploding because of your reaction to Feferi's valentine wishes. ALSO I KNOW THE BOX IS CLOSED RIGHT NOW... BUT I WANTED TO LET YOU KNOW THAT...
5 tags
5 tags
7 tags
3 tags
Anonymous asked: wwell hey there myself aint you lookin mighty fine there you aint taken right i think wwe should hook up an do some vvalentine kind a thins huh howw about it god youre so fuckin handsome
5 tags
dang look at all a these vvalentines and not a single one wwas from fef
3 tags
4 tags
4 tags
and noww im off
6 tags
i dont knoww howw i should respond to this
8 tags
4 tags
5 tags
4 tags
Watch
jbriner: I asked if I could dub a couple of the comics for a new "Ask Eridan"-style blog, and the operators were crazy enough to say yes, so here we are! Nothing belongs to me.   My voice barely belongs to me. Comics written and drawn by Ask-Eridan-Ampora (follow them.  DO IT) Homestuck and related characters created by Andrew Hussie The voice was me.  Unless it was a girl, then it was the...
3 tags
4 tags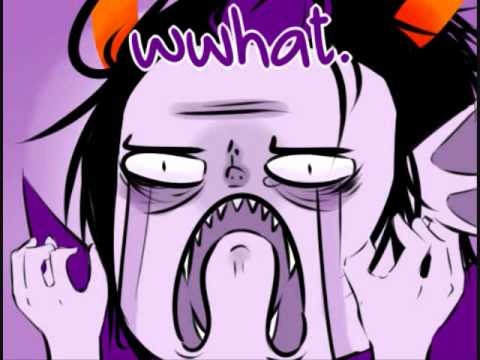 4 tags